BioDensity | The Most Effective Non-Drugs Bone Health and Strength Option
An estimated 200 million individuals suffer of Osteoporosis and can fracture as a result of osteoporotic bones each year. bioDensity's osteogenic loading exercise helps preserve, rebuild, and recalcify bone structure.
Built to improve bones, health, and strengthen the muscular skeletal system. Maximized for every body. bioDensity offers unique low-impact high intensity osteogenic loading exercises. bioDensity is effective, safe and scientifically proven. 
Increase Muscular Strength
Reduce Blood Glucose Levels Cholesterol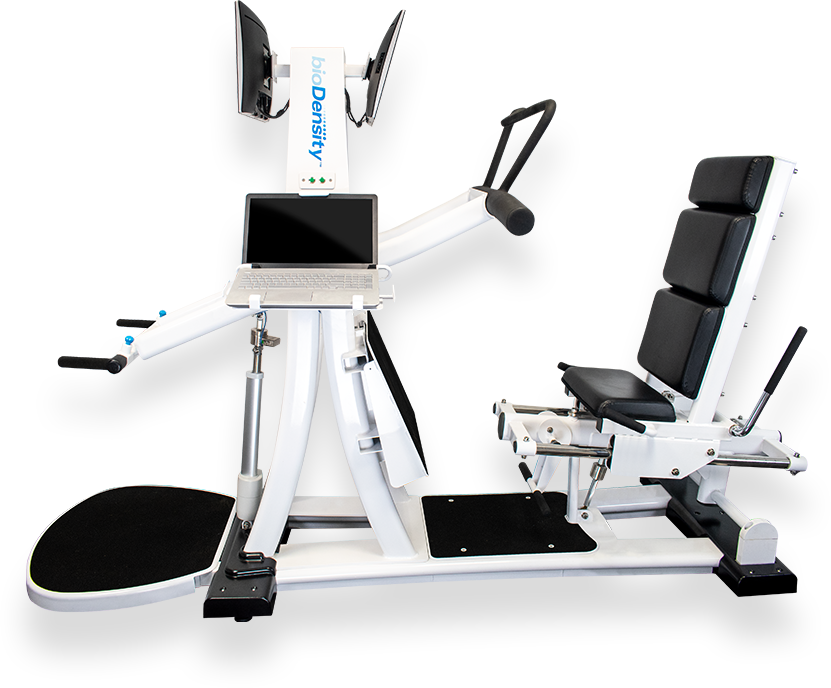 Worlds non-drugs option to helping people of all ages and all levels of activity live better lives without the obstacles resulting from low bone density, loss of strength, poor posture and balance. It's not a gym, diet, supplement, pharmaceutical or a medical treatment, it is an advanced exercise-based therapy shown to improve a number of medical conditions and health concerns.
A safe, fast and effective health and wellness product which, studies show, build strength, increase bone density, improve functional movement, reduce cardiac risk and improve Type 2 diabetes, which uses the principles of osteogenic loading (Wolff's Law) to improve your overall health and your musculoskeletal system.