Is There Any Cure for Type 2 Diabetes in the Middle East?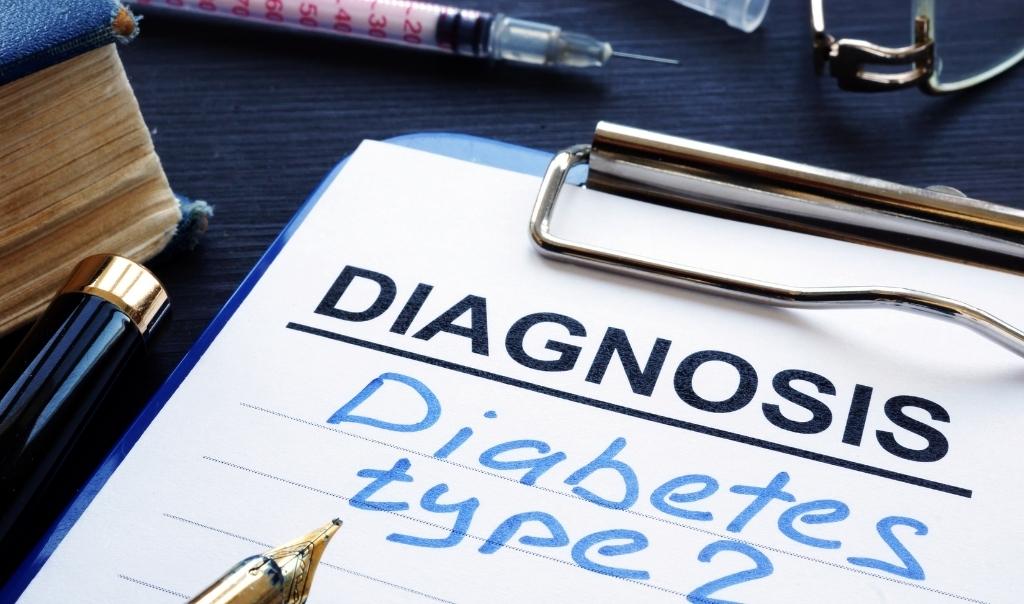 Diabetes is quickly developing into a major global and local public health concern and has reached an epidemic order of magnitude in GCC countries. One in five people suffers from Type 2 Diabetes Mellitus in the region. The number of people with Type 2 Diabetes has dramatically increased and is expected to increase by an alarming 96.3 percent in this region by 2035. As Type 2 Diabetes is getting more prevalent, the need for finding a cure for Type 2 Diabetes is getting even bigger.  
The most common reasons behind this inevitable epidemic of Type 2 Diabetes are: 
A significant change in food habits
A sedentary lifestyle and lack of physical activity (which lead to not only Type 2 Diabetes but also several diseases such as obesity, CVD, stroke, and premature mortality)
Perceived tolerance for fatness in the society
Exposure to endocrine-disrupting chemicals such as BPA and alkylphenols that disrupt metabolic pathways, affect insulin resistance, and cause weight gain
Poor control of glycosylated hemoglobin (HbA1C) in population with Type 2 Diabetes in the region
What Is the Cure for Type 2 Diabetes?
In addition to providing multiple health benefits, exercise also has a phenomenal effect on reducing the levels of glucose in the blood. However, getting patients to exercise 40 to 60 minutes twice or thrice a week is a great challenge. Fortunately, bioDensity has solved this problem. With only 10-minute weekly session, diabetic patients can achieve significant changes in A1C levels within 12 to 24 weeks.  
bioDensity is the best method for diabetic patients to live a life of better quality. bioDensity sessions help increase bone density up to 14 percent and improve lipids and blood sugar (A1C) levels in Type 2 diabetics. These sessions are not only beneficial for diabetic patients but also for: 
People who are at a higher risk of developing Type 2 Diabetes
Individuals with poor bone health and patients with osteopenia and osteoporosis
Those who are physically unable to participate in traditional forms of resistance exercises due to mobility issues, excessive weight, inability to lift excessive weights
Those who feel safer in a clinical environment rather than a commercial fitness center
While there are multiple ways to manage diabetes, such as calorie-restrictive diet, weight-bearing exercises, and cardiovascular exercises, the most effective way to deal with Type 2 Diabetes is Osteogenic Loading or whole-body vibration training. That's why bioDensity sessions are based on the principles of Osteogenic Loading. 
Osteogenic Loading utilizes force to stimulate new bone growth, increase bone density, and reduce back and joint pain. Even though there is no cure for Type 2 Diabetes, you can combine bioDensity sessions and Power Plate training to address diabetes naturally and gain even better results.  
Did you know that Obesity is the Most Critical Risk Factor for Developing Diabetes?
Yes, that's true. It is the high prevalence of obesity in the Gulf countries that resulted in widespread cases of prediabetes and diabetes.  
People have prediabetes when their blood sugar is higher than normal but not high enough for a diabetes diagnosis. It is more common than Type 2 Diabetes and most people don't even know that they have it. However, you can reverse prediabetes.  
Diabetic patients who are also obese can benefit from Power Plate vibration training along with bioDensity sessions. It will help them not only in the reduction of HbA1C but also in losing weight and becoming physically and mentally healthier.  
Can We Prevent Type 2 Diabetes?
Yes, you can prevent Type 2 Diabetes or at least delay it by losing weight and getting more physically active even if you are at high risk of developing it. Find a bioDensity operator who can help you take small steps that you can fit into your schedule and manage and treat your Type 2 Diabetes the best way.  
By combining Power Plate training with bioDensity sessions, you can achieve your physical fitness goals, improve your mental health, and stay motivated.  
bioDensity is the world's first and only scientifically proven, safe, and non-drug option that leads to a significant increase in bone density even for high-risk patients. bioDensity sessions are designed to improve overall health, strengthen the musculoskeletal system, reduce symptoms of Type 2 Diabetes, lose weight, and offer various other benefits.  
bioDensity sessions are short and safe for all and also suitable for people who are resistant to pharmaceutical treatments and deconditioned patients who need strength and balance training. These sessions are supervised by a trained bioDensity operator and help stimulate the body's bone-building ability and trigger the reduction in HbA1C in Type 2 Diabetic patients.  
So, if you are looking for a cure for Type 2 Diabetes, find a nearby bioDensity operator near you to attend bioDensity sessions!